White Label Dialer Program
Private label options start with only a $500 down payment.
Contact us for full pricing and setup information.
White Label Inclusions
We can provide you with 100% white labeled dialer software with your company logo and colors.
Multi-tenant
Multi-tenant environment. Host all your clients on one system.
Termination
Ability to terminate calls through the SIP carriers of your choice ($100 commitment required)
Support
Optional level 1 and/or level 2 support options.
Control Panel
Backend access to monitor and control users available (only available on dedicated systems).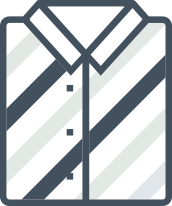 Free Content
Free website content, technical support templates and marketing support.
Your Logo
Ability to replace logo, color theme, support and contact information ($500 commitment.
Your Hosting
Option to host on our dedicated service infrastructure or a Linux-based server of your choice provides the best in low-latency access for your customer base.
Your Domain
URL address clocking like http://dialer.mycompany.com.
Localization
Language localization is already available in US English, UK English, Thai and Portugese. New localizations take about 7 working days to complete once verified translations are received.
Affiliate Program
Our customers love talking about the Hello Hunter Predictive Dialer and Voice Broadcasting system. Now we are providing you with another incentive to spread the word about our products. Refer a friend or colleague and earn an immediate $30 per seat signed-up referral bonus plus a recurring 10% monthly commission for the life of your customer. Payments can be credited to your account or paid out electronicly. To be eligible you must be an existing Hello Hunter customer. Sign-up for details today!