Infinite Broadcasting Plan
Direct Wholesale Pricing for North America available upon request, as low as 1.0 cpm.
Contact us if you spend over $500/mo in Voice Broadcasting.
Pick the plan that suits you
Certain forms of voice broadcasting might be illegal in your area. Please consult a lawyer before purchasing our services.
Basic
$100
$0.025 PER MINUTE
Basic +
$200
$0.025 PER MINUTE
Standard
$500
$0.018 PER MINUTE
Pro
$1000
$0.016 PER MINUTE
Extreme
$2000
$0.013 PER MINUTE
Infinite
Incredible
$0.010 PER MINUTE
∞
For areas outside US / Canada, please contact sales.
Server Locations
We have severs located throughout North America, Europe, Asia, and Africa. Having servers located geographically near your place of business ensures quality telephone connections and fast access to our servers.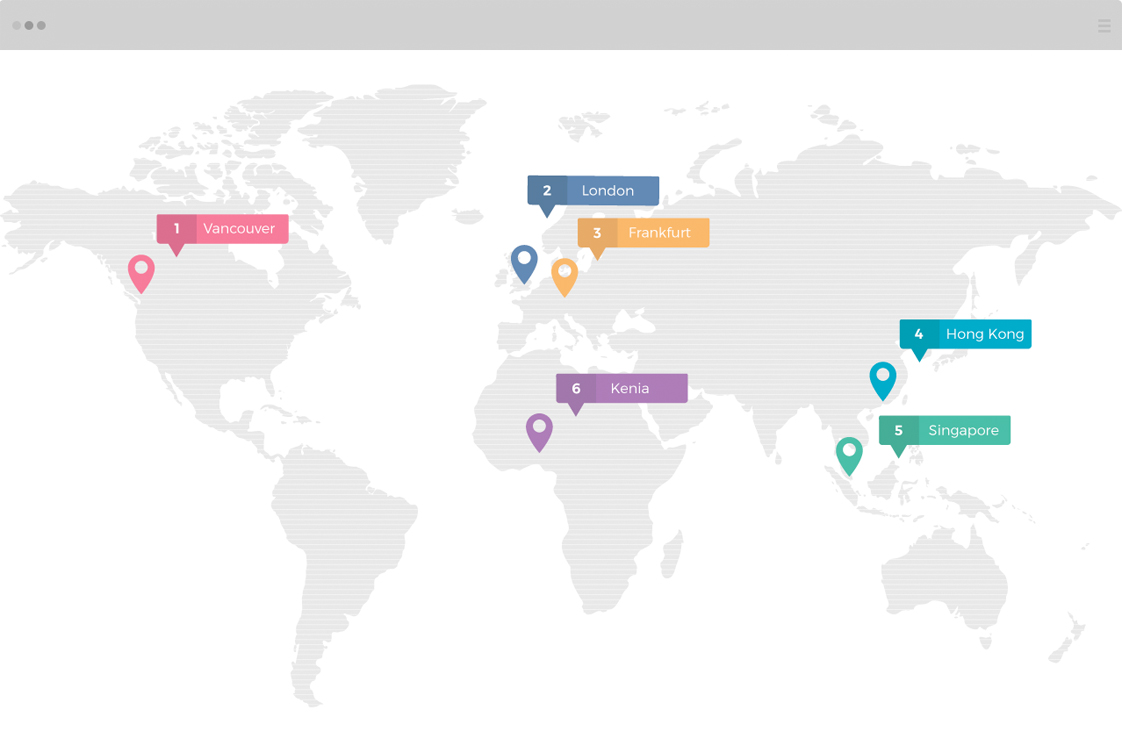 Voice Broadcasting Features
Our distributed calling system scales to over 100,000 calls/hour.

You're In Total Control
Unlike other systems, our system is 100% user controllable. Users can upload broadcast recordings, manage lists, and start & stop campaigns all from our easy-to-use flash-based interface. Each user is given their own username and password to access the system and configure the options below.
Selectable Action Keys
Choose to have Recipients press 1 or 9, or any other phone keypad button (0-9, * or #) to initiate an action of your choice. Actions include: Transfer to a Live Agent (or any phone number or sip address), Request Do Not Call, or Leave a Message.
Modifiable Transfer & Backup Numbers
Each voice broadcasting campaign can have a unique transfer number for enhanced call reporting and statistics. Utilizing a backup number ensures your receive every call, even if your primary line is out-of-order or busy.
Answering Machine Detection
Our 90% accurate answering machine detection ensures your message is played to real-people not answering machines. Furthermore, customers save on average 30% in usage fees when answering machine detection is correctly used in conjunction with a voice broadcast campaign.
Exact (No BS) Billing w/Call Detailed Records (CDR)
Other providers pad their calls with extra minutes, more charge their voice broadcasting customers for calls that were never answered, and some round 6 second calls to 60. Hello Hunter does not believe in deceptive billing which is why we are one of the few voice broadcasting providers that offer fully exportable CDR reports to all our customers. If your provider does not provide CDR reports, chances are you are paying too much.
Simple Surveys and Polling
Conduct simple and rapid surveys or political polling with up to 12 answer options--never before has conducting surveys been so cheap.
Voicemail Message Drop
A call is never wasted with our Advanced Voicemail Message Drop. Voice Broadcast managers have the option to leave a separate custom message or their normal broadcast message whenever our system encounters a voicemail box.
SIP Address Forwarding (Advanced)
Forward transferred calls to a SIP Address anywhere on the Internet--it can be a PBX, Asterisks System, or Call Center.
Organize Results with Meta Data
Our system knows more than just phone numbers. Each voice broadcast can be uploaded with an infinite and fully customizable set of Meta Data. This enables you to download and view voice broadcast results side-by-side with relevant information to close the sale or to follow-up with a live call.
Fully Compliant with Selectable Call Times
Each Campaign has a selectable Never Call Before and Never Call After setting. The dialing system matches the destination telephone number with an area code mapping of the time zone before initiating a call. This ensures your campaign is compliant and running 100% of the time.
Always In-the-Know with Real-Time Monitor
Customers can monitor the actions of a Voice Broadcast campaign through the monitor window in real-time. The monitor provides a timestamp of each call, in addition to the telephone numbers of calls being Answered, Transferred, Requesting Do-Not-Call, with DTMF Presses, and when an Answering Machine is detected.
Colorful Graphics & Useful Statistics
The detailed campaign view provides an in-depth overview of your Voice Broadcast with statistics and easy to understand charts and graphs that include Completion of Campaign, Average Success Ratio of Calls, Completed Call Dispositions, Transfer Successes, and Connection Times.
Complete Overview in the Voice Broadcast Tab
The Voice Broadcast Tab provides a complete overview of all your campaigns with critical statistics and configuration information
Bring Your Own Carrier (BYOC)
We are software developers, not a Telco monopoly. If you have a preferred carrier, we can setup our Voice Broadcasting system to terminate your traffic over SIP to your carrier. Each new carrier setup requires a $100 deposit to be used towards voice broadcasting usage fees.
Your Logo, Our System (Private/White Label)
Resellers, brokers, and carriers welcome!